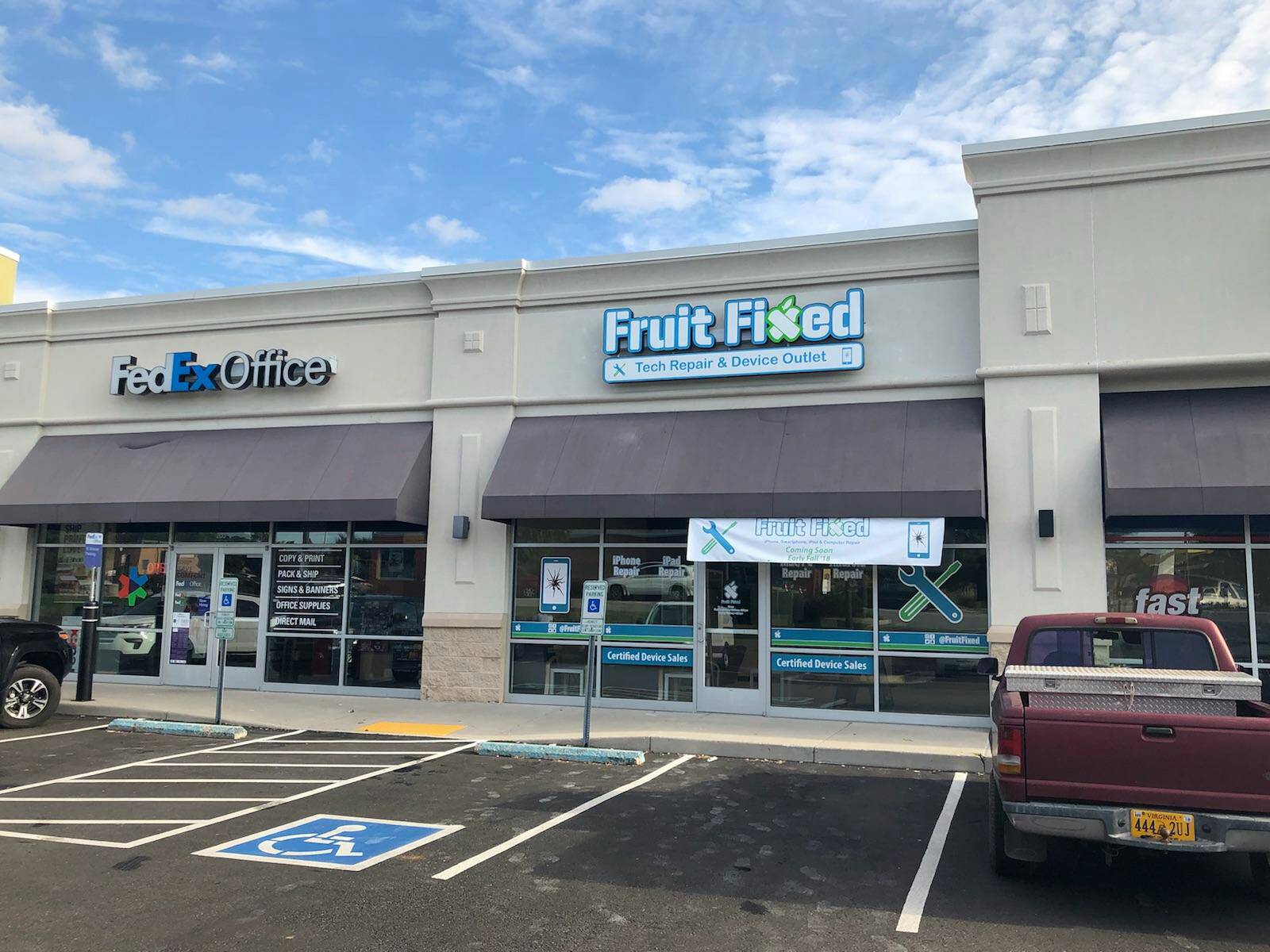 Chester
Located in Chester next to Panera and Fedex in the Shops at Breckenridge with Kroger.
---
12540 Jefferson Davis Hw Suite 300
Chester, VA 23831
Mon-Sat: 10AM – 8PM
Sun: 11AM – 6PM
(804) 712-0050
Repair your device today at Fruit Fixed Chester!
iPhone Repair
Are you in need of an iPhone repair in Chester, VA? You've come to the right place, because at Fruit Fixed Chester, we've fixed it all and seen it all.
Smartphone Repair
From cracked screens to broken charging ports and cameras and more, Fruit Fixed Chester is your one-stop smartphone repair shop in Chester, VA.
iPad Repair
Is your damaged iPad getting in the way? Reach out to Fruit Fixed Chester! Our professional repair technicians will diagnose your problem and have it repaired fast!
Tablet Repair
We repair Microsoft Surface, Android Tablets, Samsung Tablets, Google Tablets and all other brands. Tablet repairs require professional technicians and Fruit Fixed Chester, VA can take care of any tablet repair need.
Mac Repair
Are you searching for Mac repair services in Chester, VA? Call the professionals at Fruit Fixed Chester for all of your Mac repair needs!
Laptop Repair
Is your PC laptop in need of a repair or an upgrade? If so, visit Fruit Fixed Chester! We offer laptop repairs, tune-ups, virus removal, SSD conversions and RAM upgrades for all laptop models and brands.
Game Console Repair
Don't let a damaged console get in the way of your gaming! Bring your console system to Fruit Fixed Chester for a truly professional repair at affordable prices.
iPod Repair
Whether it's an iPod Touch or iPod Classic, we'll keep you jamming at Fruit Fixed Chester.
---